Awards Season: Washington Area Film Critics... →
awards-season: Best Film: The Artist The Descendants Drive Hugo Win Win Best Director: Woody Allen (Midnight in Paris) Michel Hazanavicius (The Artist) Alexander Payne (The Descendants) Nicolas Winding Refn (Drive) Martin Scorsese (Hugo) Best Actor: George Clooney (The Descendants) Jean… These look about right…
Awards Season: Awards Season - SCHEDULE →
awards-season: November 29, 2011 - 2012 Film Independent Spirit Awards nominations announced November 29, 2011 - New York Film Critics' Circle winners announced. December 1, 2011 - Satellite Awards nominations announced December 1, 2011 - National Board of Review winners announced. December 2, 2011 - …
4 tags
3 tags
My First Oscar Predictions of the Season
Take a stab in the dark, poke out an eye, and it's truly the blind leading the blind: FILM The Descendants The Artist J. Edgar We Need To Talk About Kevin Drive Extremely Loud & Incredibly Close The Girl With The Dragon Tattoo ACTOR Michael Fassbender – Shame George Clooney – The Descendants Christopher Plummer – Barrymore Jean Dujarden – The Artist Leonardo Dicaprio – J. Edgar ACTRESS...
3 tags
2 tags
6 tags
2 tags
3 tags
6 tags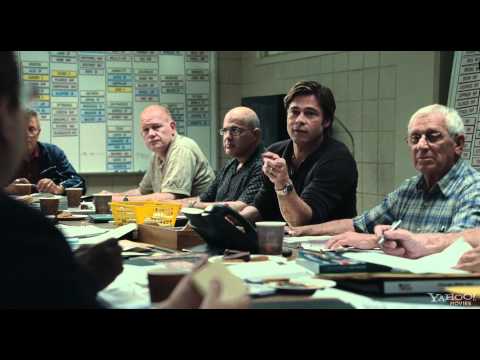 3 tags
"A Best Picture nomination should be an indication of extraordinary merit. If..."
– Thank fuck, AMPAS will no longer insist on 10 Best Picture nominees.
4 tags
Tim Burton's 'Big Fish' Coming to Broadway
Father issues and buckets of tears are soon coming to a Big Apple stage. Producers just announced that Big Fish, best known for its 2003 film adaptation directed by Tim Burton, will be turned into a Broadway musical with a book by John August, music and lyrics by Andrew Lippa and director Susan Stroman. August wrote the screenplay for the Burton film based on the original novel by Daniel Wallace,...
2 tags
3 tags
4 tags
4 tags
Terrence Malick made (almost) secret appearance at...
In what may be the festival's best-kept secret, famously shy director Terrence Malick made a surreptitious and ultra-brief appearance at the festival premiere of his new movie, The Tree of Life, Monday night. Even as they clapped and cheered, most of the audience had no clue he was there. Media outlets reported him as a no-show at his own premiere after he didn't attend a press...
4 tags
1 tag
"When I wanted to convince an actress to be part of my next project, I did an..."
– Michel Gondry
4 tags
Tim Robbins and Mark Ruffalo DOING A FILM...
The Oscar-winner and nominee have both signed on to star in "Thanks for Sharing," a new film about sex addicts participating in a 12-step recovery program. The film will be directed by a man Ruffalo knows well: Stuart Blumberg, the co-writer of Ruffalo's 2010 hit, "The Kids Are All Right."
4 tags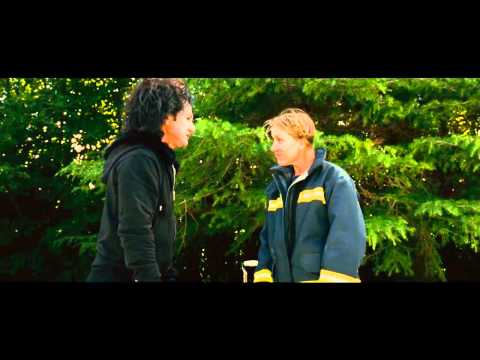 4 tags
King Cupid Is Here: The Thin Man Remake Gets... →
kingcupidishere: Rob Marshall and John DeLuca have officially signed on to the Warner Bros. planned remake of The Thin Man. The pair will produce the film via their Lucamar Productions banner. Award-winning director Marshall is also confirmed to direct. The film will reteam Marshallwith Johnny…
4 tags
2 tags
3 tags
4 tags
"The center piece of the script is this fantastic relationship between Django and..."
– An apparent insider, on Quentin Tarantino's latest script. "Obi-Wan" Waltz. "OBI-WAN" WALTZ. I don't know if I can wait a year and a half. (via caravanslost) Fuck yeah, my body is ready for Waltz/Tarantino Round 2!!!!
1 tag
Watch
Trailer for The Art of Getting By Totally looks like my kinda thing…
2 tags
1 tag
I have been arrested.
5 tags
4 tags
Sign me up for Moneyball!
There has been a screening of Bennett Miller's Moneyball (didn't invite me, bastards) and the first word is getting me excited: Uniquely nerdy, obsessively wonky, and yet still compelling and engaging, it's a rarity: a baseball film rife with inside baseball and proud of it. I love baseball movies, even though I know nothing about baseball. And this statement has me all...
1 tag
Cannes Film Festival lineup
In Competition: "The Skin That I Live In" - Pedro Almodovar "L'Apollonide"" - Betrand Bonello "Footnote" - Joseph Cedar "Paterre" - Alain Cavalier "Once Upon A Time In Anatolia" - Nuri Bilge Ceylan "The Kid With The Bike" - The Dardenne Brothers "Le Havre" - Aki Kaurismaki "Hanezu no Tsuki" - Naomi Kawase "Sleeping Beauty" - Julia Leigh "Tree of LIfe" - Terrence Malick "La Source de Femmes" -...
4 tags
Joaquin Phoenix in talks work with PTA and PSH!!!
I fucking hope this movie finally happens. It's been talked about for so long…a few months ago it was reportedly completely shutdown. Before that Jeremy Renner was in talks, remember? PSH is my favourite actor, and Phoenix isn't far behind…this must happen…praying to movie gods now… From Variety (more at source): Anderson is directing from his own original...
1 tag
I saw Scream 4 last night and...
I'm so jazzed about it that I can't even formulate a proper review. So much love! Review later today probably. Feel free to ask me spoiler-free shit about it, though! Now that I know it's good, I'm so excited for everyone to see it! :)
2 tags
1 tag
2 tags
2 tags
2 tags